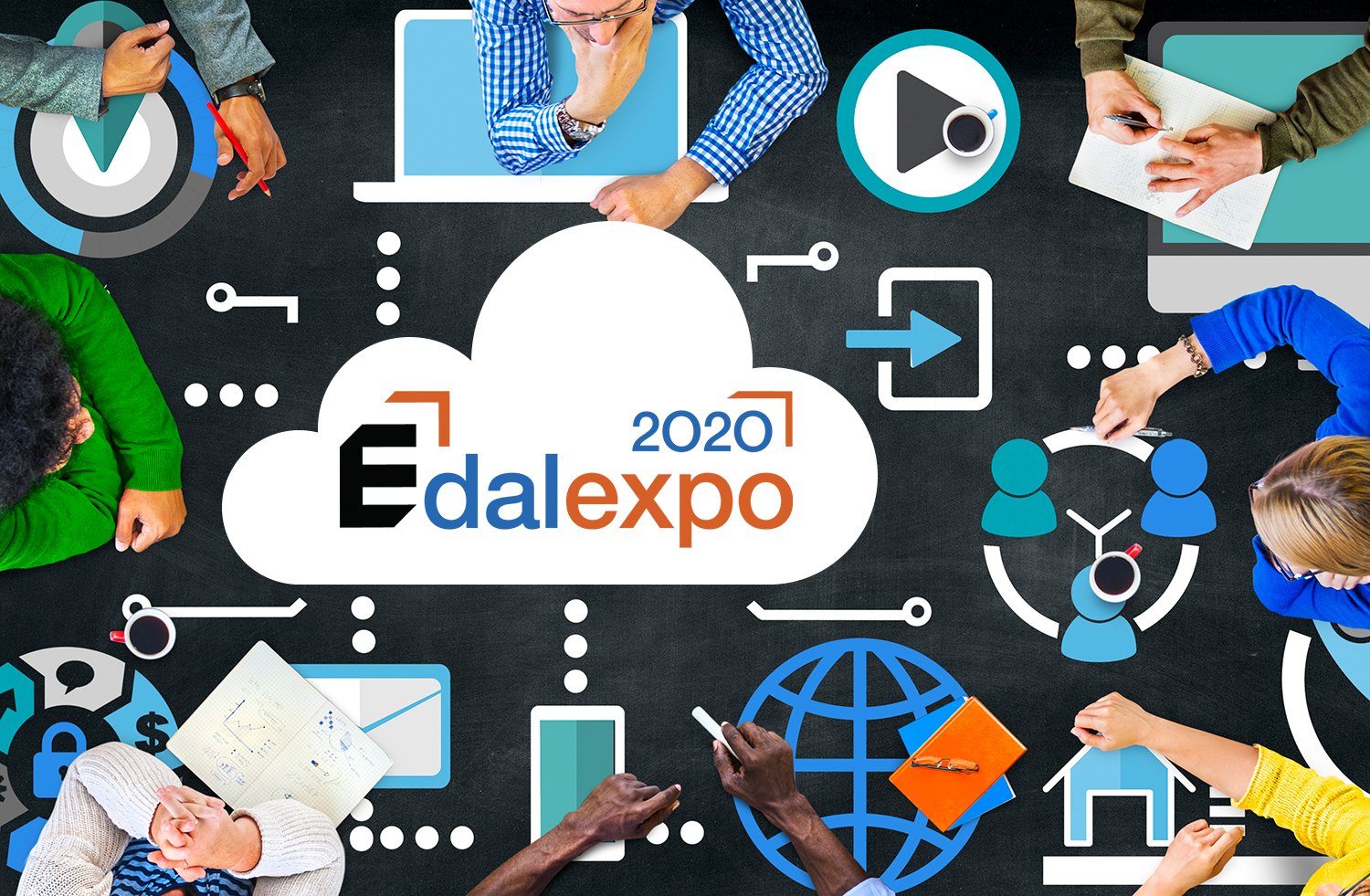 Welcome to
Edalexpo 2020!
Thursday November 5th
2020 and beyond - the future looks bright!
Edalexpo provides a forum for contributors, clients and developers to get together and discuss all things openEQUELLA!
This year, due to COVID-19, Edalex is proud to host a virtual conference packed with information, insights and opportunities to interact.
Some of the topics that will be covered include:
openEQUELLA 2020.2 - Get a preview of the next release featuring some major interface updates
Hear use cases and learn how to get the most from openEQUELLA with the client showcases
Have your say on where openEQUELLA goes next in open roadmap discussions
Network and connect with other openEQUELLA adopters and have your unique questions answered by the main development team
We'll have a lot of fun on the day and have some interactive games and competitions in the works to liven up the breaks.
There's no cost to attend, just complete your registration to the right for your session of choice and we'll reserve you a seat.
Scroll down to see what's on for the day in the agenda below.
We look forward to seeing you on the day!

Agenda
Session 1: 8:30am - 11:00am AEDT (4:30pm - 7pm ET)
8:30 - 8:45am

Welcome to Edalexpo

Dan McFadyen - Edalex

8:45 - 9:05am

Client Showcase 1:
California College of the Arts

Annemarie Haar - California College of the Arts

9:05 - 9:15am

Networking Session 1

9:15 - 9:50am

oEQ 2020.2 Overview

Cath Fitzgerald - Edalex
Ian Stevenson - Edalex

9:50 - 10:00am

Break

10:00 - 10:20am

Client Showcase 2:
Aviation Australia

Doug Smith - Aviation Australia
Carl Hoffman - Edalex

10:20 - 10:30am

Networking Session 2

10:30 - 10:55am

Beyond oEQ 2020.2:
Roadmap discussion

Cath Fitzgerald - Edalex
Ian Stevenson - Edalex

10:55 - 11:00am

Closing Remarks

Dan McFadyen - Edalex

11:00 - 11:45am

(Optional) Drop-in sessions:

● General (e.g. OER)

● Consulting / Support

● Product /Development
Session 2: 7:30pm - 9:00pm AEDT (8:30am - 10:00am GMT)
7:30 - 7:40pm

Welcome to Edalexpo

Dan McFadyen - Edalex

7:40 - 7:55pm

Client Introductions

All

7:55 - 8:25pm

oEQ 2020.2 Showcase

Cath Fitzgerald - Edalex
Ian Stevenson - Edalex

8:25 - 8:55pm

Beyond oEQ 2020.2 - Roadmap discussion

Cath Fitzgerald - Edalex
Ian Stevenson - Edalex

8:55 - 9:00pm

Closing Remarks

Dan McFadyen - Edalex